Expert Home Additions & Renovations in Ottawa and Brockville, ON
Countless Ways to Create
Your Dream Space
We can help you upgrade your home in ways that you may not have even imagined. Our team has the experience and expertise to make any room in your home a masterpiece. He are just a few of the types of spaces that we can renovate:
• Whole Homes
• Kitchens
• Bathrooms
• Specialized Living Rooms
• Outdoor Living Spaces
• Ensuites
• Bedrooms
• Basements
• Media Rooms
• Sun Rooms
• Attics
• In-Law Suites
• Historic Preservation Projects
• Home Exteriors
The kitchen is known as the heart of the home. It's also the most traffic-heavy and sociable room, making it one of the most popular to renovate. Revitalizing your kitchen can make it an even more inspiring space for cooking and sitting down with loved ones.
With 30 years of experience and a firm commitment to the highest levels of customer satisfaction, the Amsted team is proud to renovate kitchens that we'd feel comfortable hosting our own families in.
Additions
Are you dreaming of a new kitchen or living room? You may need more space for a baby or an adult child returning home from college. Whether you're interested in extending the rear of your home or taking it to the next level with a second or third storey, we're here to help.
Our team has decades of experience creating award-winning additions that our clients love. We're also experts in the City's zoning and bylaws. Whatever your home addition goals may be, you can trust us to help develop the right plan for your family.
Creating Open-Concepts
Open-concept living is a trend that shows no signs of slowing down. From the increased natural light, to the improved workflows and flexibility, it's easy to see why open-concept floor plans are so popular.
If you're interested in opening up your home and creating a space that brings your family together, our design-build experts are here for you. Our experienced team will work together to open up new possibilities in your home and your life.
Whole-Home Layout Changes
You and your family are constantly evolving—why should your home stay the same? The Amsted Design-Build team can completely revamp your home's layout and take your space to new levels of efficiency, comfort, flow, and beauty.
We'll help you achieve a wow-worthy transformation that increases your home's value and functionality. We'll also make sure that the layout changes are a fit for your needs and style. You'll feel like you're living in a brand new space that was tailor-made just for you.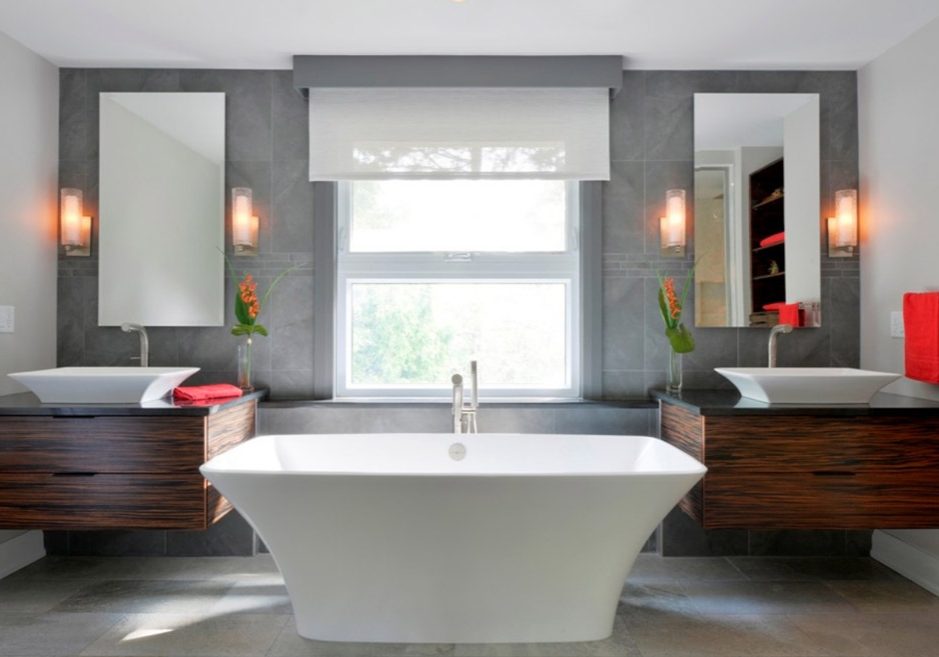 Bathrooms
A high quality bathroom renovation can enhance your lifestyle while boosting your home's value. If you've been imagining a modern bathroom with elegant touches, we would love to help bring your vision to life.
Our team has a combined total of over 600 years of experience creating elevated spaces that reflect the unique style of each of our clients. We're ready to help you build a bathroom oasis where you can start and end your day in luxury.
Basements
Are you thinking about finishing your basement? A basement renovation is a smart financial investment that can expand your living space and enrich your life. Whether you want to create a recreation space, guest suite, or rental unit, our design and construction experts are here to help.
We specialize in exceptional renovations that are as beautiful as they are functional. We'll work closely with you to understand your basement renovation goals and help you reach them in the most stress-free way possible.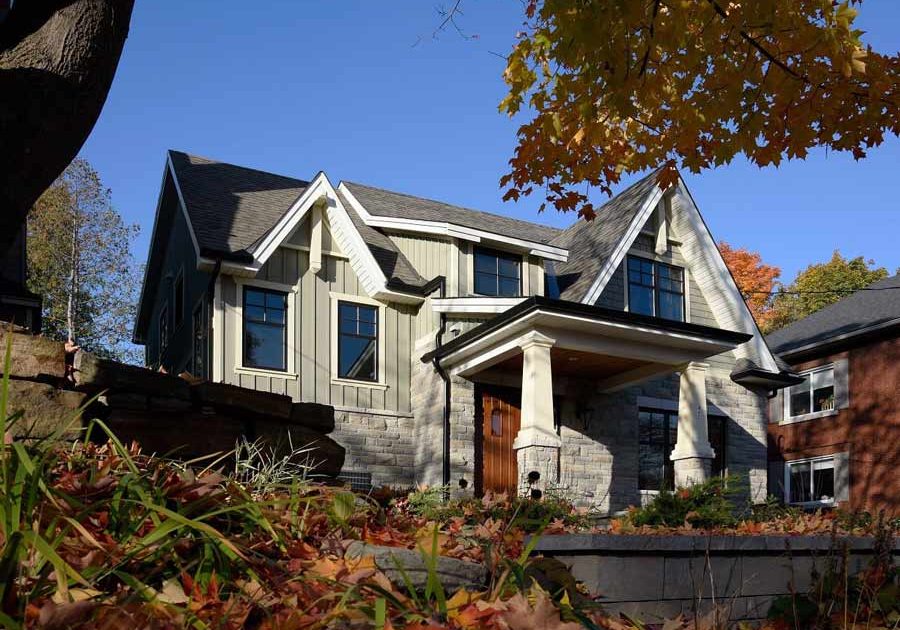 Exteriors
Your home's exterior is the first thing people see when they walk by. It also provides a barrier that protects your family from the elements. If you've been thinking of an exterior renovation, you may already know that improving your façade boosts your home's value and curb appeal. It can also increase energy efficiency and lower your monthly utility bills.
Our highly experienced design-build team is ready to help renovate your exterior. From replacing old siding to revamping patios, decks and roofs—we'll give your façade new life.