Home Additions in Ottawa, ON
Experience the Difference in choosing Amsted Design-Build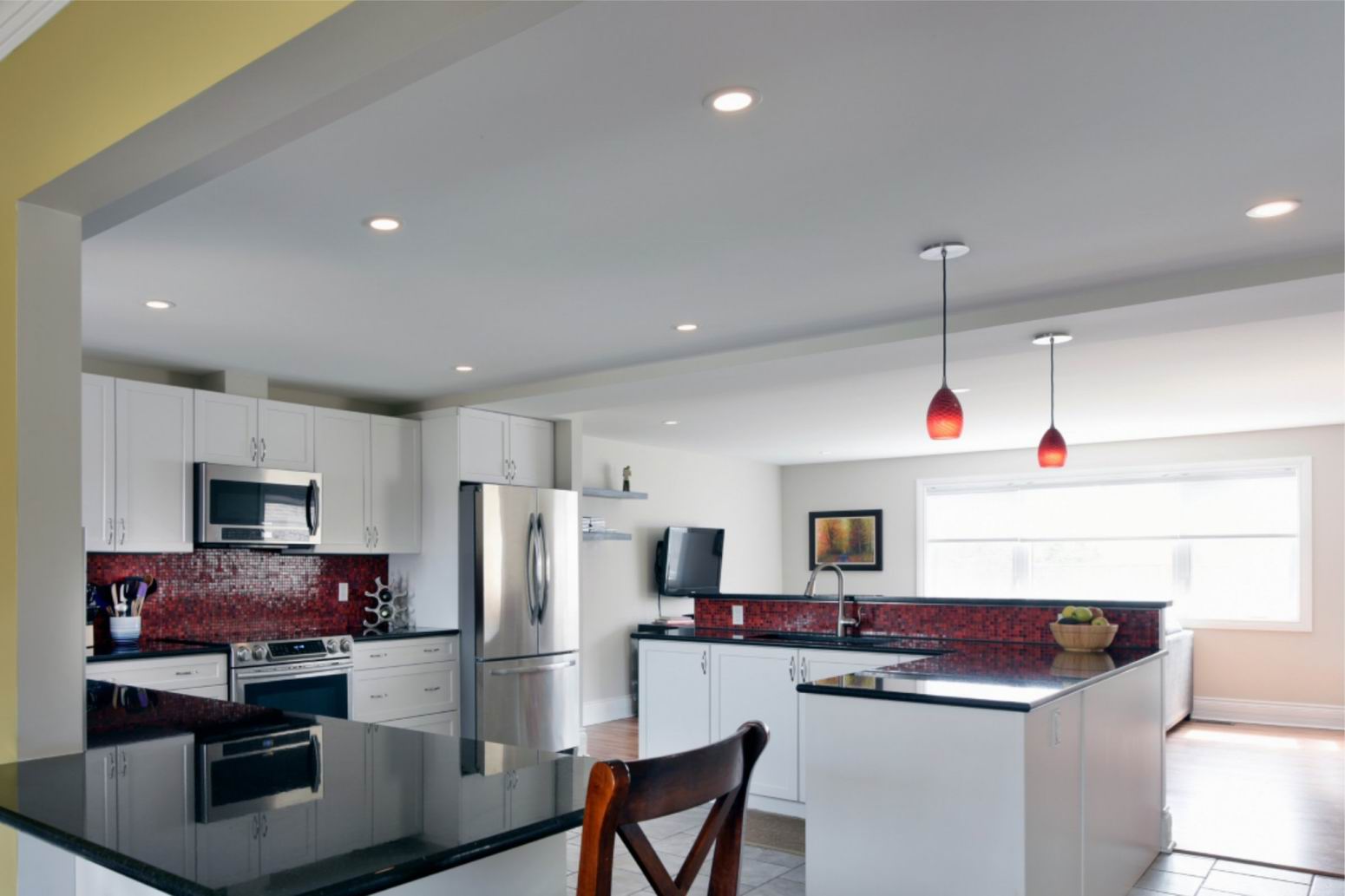 What's Included in Our Home Additions?
At Amsted Design-Build, our team will work with you to explore all of your options. We'll discuss the type of additions you want, how long you can expect an addition to take, if you'll need to find someplace else to go while it's being done, how we will prioritize materials, and what kinds of materials might be best for your home. . Share with us the dream you want to accomplish, and our experts will come up with a detailed plan that will make the rest of the process a breeze.
Add a Sunroom
Adding a sunroom gives your home an extra place to relax and entertain. Enjoy all the pleasures of basking in the sun while remaining indoors. Never worry about bringing the outdoor furniture inside! A sunroom is easy to add to your home, and it can blend seamlessly with your current layout.
Garage Additions
Add space for cars, hobbies, tools, or any other use you can think of! A garage can be attached to the house or a separate building. You can add it to your existing home or design something for another location on your property. If you currently have a garage, but it won't fit all the cars that park at your property regularly, an additional garage or an addition to your current garage may be in order.
Second-Story Additions
We see many homes with existing single-storey additions. Take advantage of that base, and add a second-story. Or build up and create an addition on top of your existing single-story home. A growing family, moving parents into the house, adding an office or hobby room to your home, or looking for a private suite oasis, are all reasons we see often when adding a second-story addition. These spaces are versatile and can be anything you want them to be.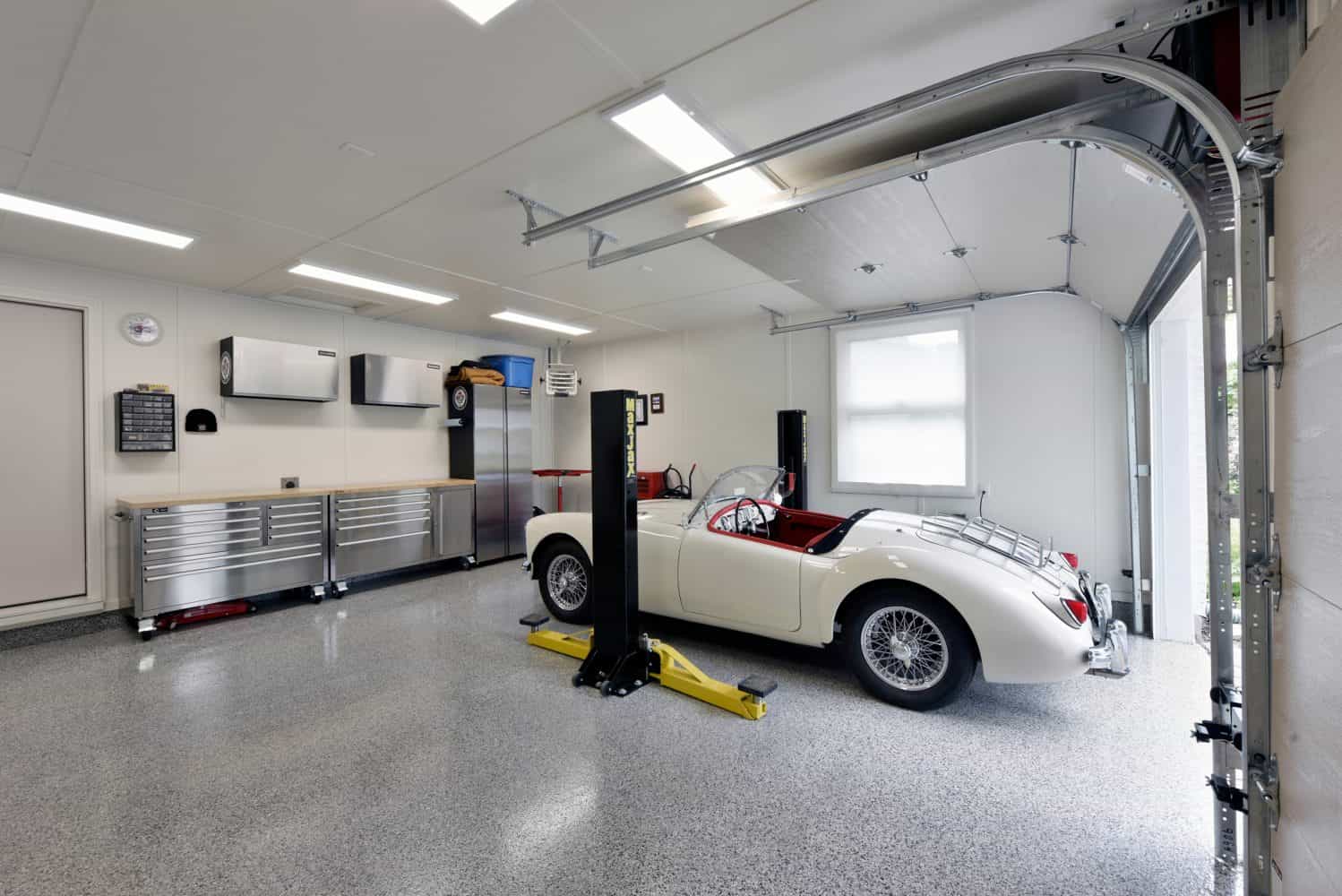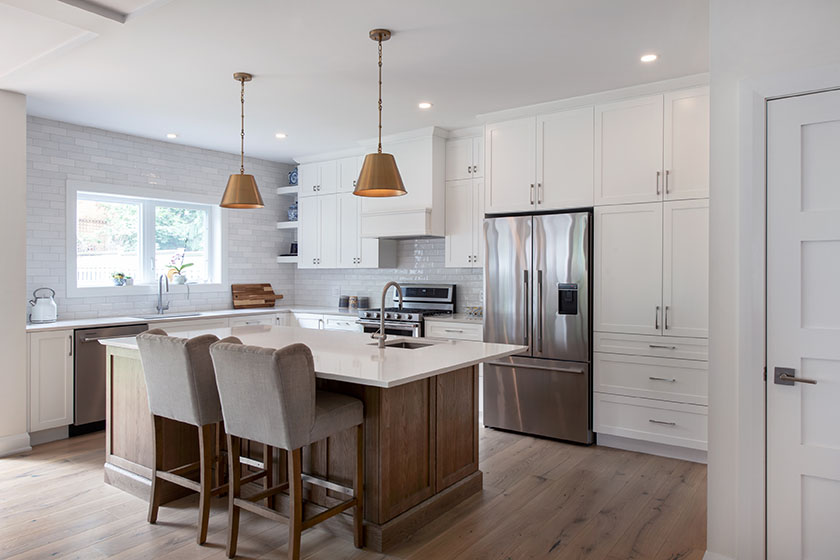 Additions to Aid Mobility
Create a home where everyone can move around safely and comfortably. Bedroom and bathroom additions are most common in this category, and many others can make your home not only a dream space but also safe for everyone. And while you're at it, you might consider further adaptive designs to make your whole home functional for those who need it, or for future aging-in-place.
Bump-Outs for Kitchens
Kitchens are the heart of your home, and "bump-out" additions are especially common here, adding to the existing kitchen. A bump-out addition adds a few feet to the square footage of your house, perfect for expanding the kitchen or even a bathroom to add more space to what's already there.
Maybe you need even more space? Our design team at Amsted Design-Build can create the right plan to complete multiple room additions on your property that works with your schedule. Sometimes, doing multiple room additions or a main-floor or whole-home renovation makes life easier because it's tackled all at once and then you're done.
A sunroom off the kitchen and a bump-out addition to expand the kitchen can be done at the same time. Rooms that will be on the same side of the house or adding multiple rooms to a second story will also go well as coordinating projects.
When you book a consultation with our design team, we'll explore all of your wishes, wants, and needs, to help you determine just what kind and size of addition you truly need to maximize your budget.
Decorative Options That Add a "Wow" Factor
Part of the fun of building an addition is decorating it and choosing options that will create that "wow" factor whenever you walk in your home. Show off your style with a variety of different flooring options like wood planks, stone tiles, heated floors (very popular in bathroom renovations), ceramic tiles, luxury vinyl times and ornate custom flooring.
Doorways are often an afterthought, but can add a finishing touch when carefully selected at the outset. French doors for a sunroom or kitchen addition can make the space feel more open. Consider strong storm doors for garage additions and finished basements. Add a new front door to a foyer addition or a custom door that's designed to your specifications.
Custom cabinetry and millwork add function and beauty to your space. If you've ever believed that the cabinets in any room don't serve you well or don't fit with your vision for a new space, custom work could be the right fit for you. Not only will you be able to create cabinetry from scratch that does exactly what you want it to do, but you'll also be able to personalize the design of your cabinetry with custom millwork.
And finally, we won't let you forget about the fifth wall, your ceilings, when putting in a new home addition. You can make a room pop with decorative ceiling options. Revamp an existing room by adding a drop ceiling, coffered ceiling, or new ceiling tiles. Even if your ceiling has already been installed, it can be redone to become more decorative.
Contact Amsted Design-Build to Start Your Home Addition
Not only do our experts come to you with decades of experience in home additions, but they also bring experience in customer service. The team at Amsted Design-Build is committed to our process and ensuring a positive experience throughout. Our attention to detail will give you a smooth experience, from beginning the design process to setting foot in your finished home addition. Call us today to get started.