Why You Should Become an Amstedder.
For over 30 years, we have been improving communities through teamwork and collaboration. Being a part of Amsted means being a part of a fun, passionate team of people who love to design and build livable spaces and homes just the way our clients want them.
If you're thinking about joining us at Amsted, you can look forward to more than just a 9 to 5:
Competitive compensation
Benefits packages
Bonus opportunities
Flexible work (hybrid options)
Paid time off
Advancement opportunities
Growth – personally and professionally
Wide geographic territory
Training opportunities
Collaborative team environment
Award-winning company
Work with industry leaders
Homebuilding Meets
Team-building
We value the creative vision and expertise of each and every member of our team. We are proud of the work we've accomplished together, and often explore ways to keep the team engaged and encouraged to always strive to go above and beyond our previous work. Whether it's recognizing the hard work and success of a team member with our FISH awards, or using our trade skills to help the community - we do it together.
Check out this video of our team's volunteer weekend at Camp Smitty!
A Positive Work Environment
We like to keep things light. Sure, we have some great core values in place, like adhering to our ethical principles of building and development, but we also just want to work with kind, passionate people. We do a lot of team building activities, are big on respect and loyalty, and focus on establishing a balance between work and personal goals. After all, it's what allows us to freely collaborate, communicate, and explore all aspects of the design-excellence experience.
Mental Health Playbook for COVID Times
The COVID pandemic affected every industry, and as such, impacted the employees that help those companies succeed. The mental health of our clients and employees took a toll during this time, and so we put together a "Mental Health Playbook for COVID Times" that acts as a supportive tool for our team.
How Our Team Feels Right at Home
The Amsted team is made up of design-forward, innovative thinkers who have often come from entrepreneurial backgrounds. At Amsted, we look forward to collaborating on every project and providing personalized services that lead to successful projects.
What is the best part about working at Amsted?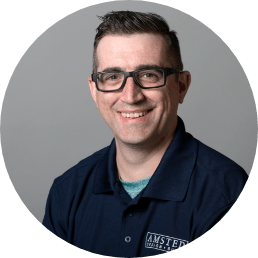 It's the leadership and culture here that makes [winning] awards like Designer of the Year something one could even consider. I've certainly benefitted from the group Steve and the leadership team have assembled.
Christopher M
Senior Architectural Designer,
2011
The opportunity that Steve gave me years ago when women weren't being hired as carpenters in the renovation industry. I've had an opportunity to work with and learn from some very talented carpenters.
Allyson W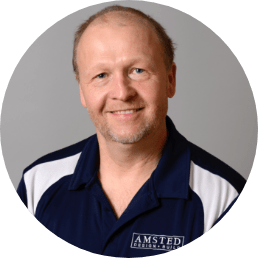 Being able to say that for the past 24 years and counting I have been with a passionate, family-oriented company that focuses on teamwork.
Steve P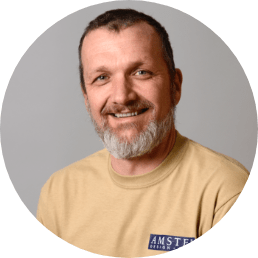 The people l work with.
Mark W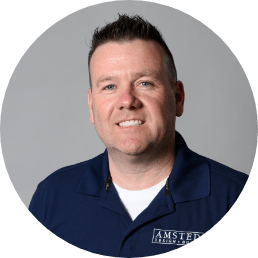 Working with others who are proud to work for a great company.
Guy M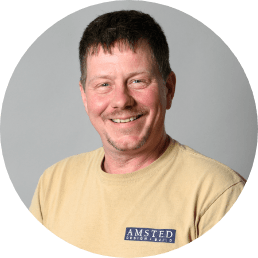 The great boss and co-workers. Also, the top-quality work that we do.
Rick M
Full-time, Permanent
Location: Brockville, ON
Posted 4 months ago
View Opportunity
Full-time, Permanent
Location: Ottawa, ON and Brockville, ON
Posted 8 months ago
View Opportunity