Enhance Your Home with Basement Renovations in Ottawa, ON
Amsted Brings Your Renovation Dreams into a Reality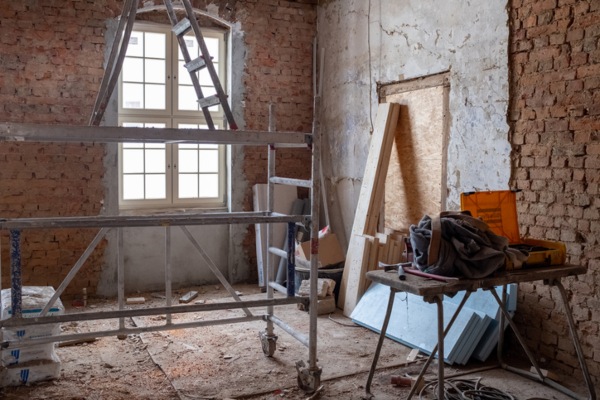 We Offer a Wide Range of Options for Basement Renovation Services
If you have a dream for your basement, let us help you make it come true! Meeting your needs is our top priority with customer-focused care. Whether it's a downstairs pub, recording studio, or office space, you can upgrade your basement for the highest quality of use in many ways. Here are the following basement renovation ideas to get you started with the process:
In-Law & Secondary Dwelling Units – If you're making your basement a rental for guests or turning it into a suite for a family member or friend, we're happy to help! We can create a space your guests will love with plenty of room and convenient assets for comfortable living.
Home Theatres – Do you love going to movie theaters but want one of your own? Let us help you turn your basement into the ultimate experience where you and your friends can sit back, relax, and enjoy some of your favorite films.
Beautiful Family Spaces – Whether it's a playroom for the kids, a game room, or a TV lounge, we can transform your basement into a place everyone in your family will love.
Home Gyms – Investing in a home gym is the perfect way to stay fit right from the comfort of your space. You'll save money in the long run and have easy access to lift weights or jog on the treadmill whenever you want!
 Why Should You Trust Our Team Instead of DIY?
We know how ambitious some customers can be about renovating their basements independently. However, when you hire a professional to do the job, you'll reap many benefits. Your basement is a part of your home's foundation, so it includes many key elements that should be left to an expert for assistance. When you choose us for your basement apartment renovations, you can rest assured that we'll safely complete your residential project with satisfactory results. We are highly trained and equipped to understand the ins and outs of your home's interior to prevent problems arising from a do-it-yourself scenario. We wouldn't want you to get hurt or create any unwanted damages that could lead to additional costs.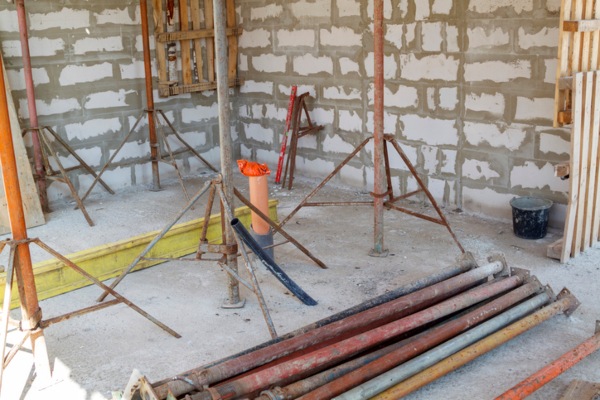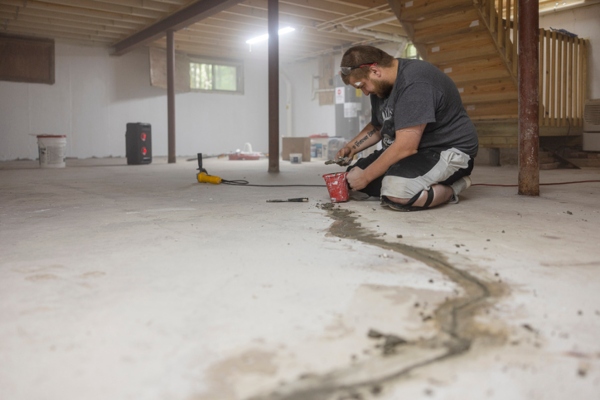 Ways Basement Renovations in Ottawa Can Benefit You
You'll be glad when you decide to give your home one of the best basement renovations. There are many benefits, from saving on costs in your budget, enhancing the value of your home, or creating a space for your family to bond more. Here are some of the main perks you can look forward to when deciding to transform your basement:
Save on Energy – When we renovate your basement, you'll enjoy the benefits of low energy costs from us completely insulating it for optimal use.
Increase Your Property Value – Any upgrades to your home will help increase your property's value if and when you decide to sell it.
Making the Most of Your Home – If your basement is empty and unused, this is the perfect way to add a little flare to your home with an exciting space to hang in or use for any needs.
Choose Amsted for Your Basement Renovations
Amsted is dedicated to ensuring you get the most out of your basement. No matter your needs or desires, our team in the business of enhancing your home to its fullest potential. If you're looking into do-it-yourself basement renovations, we recommend consulting one of our experts to complete your project safely and efficiently. Contact us today for assistance.